Shenzhen, China, March 8, 2022 –GROWSFIBER (a high-quality passive component manufacturer), GIGALIGHT's subsidiary, today officially announced that it accepts customized industrial DWDM 100GHz AAWG to create a high-capacity transmission tool for 5G fronthaul.
GROWSFIBER has been tested and verified through long-term research and experimentation to make sure that this pure passive DWDM 100GHz AAWG is suitable for 5G fronthaul WDM-PON outdoor environment, meets the industrial operating temperature range of -40°C to +85°C, and supports ITU channel DWDM C18-C61 data transmission which can greatly increase the fiber network capacity of 5G fronthaul.
Since there is no industry standard for industrial DWDM AAWG currently, GROWSFIBER has provided colleagues in the industry with some key customization parameters of this product for reference, which are shown as following:
Wavelength drift: ±05nm for C-Temp; ±0.08nm for I-Temp
Ripple:≤5dB for C-Temp; ≤0.7dB for I-Temp
Insertion loss ≤5dB@ -40℃ to +85℃ full-temperature for I-Temp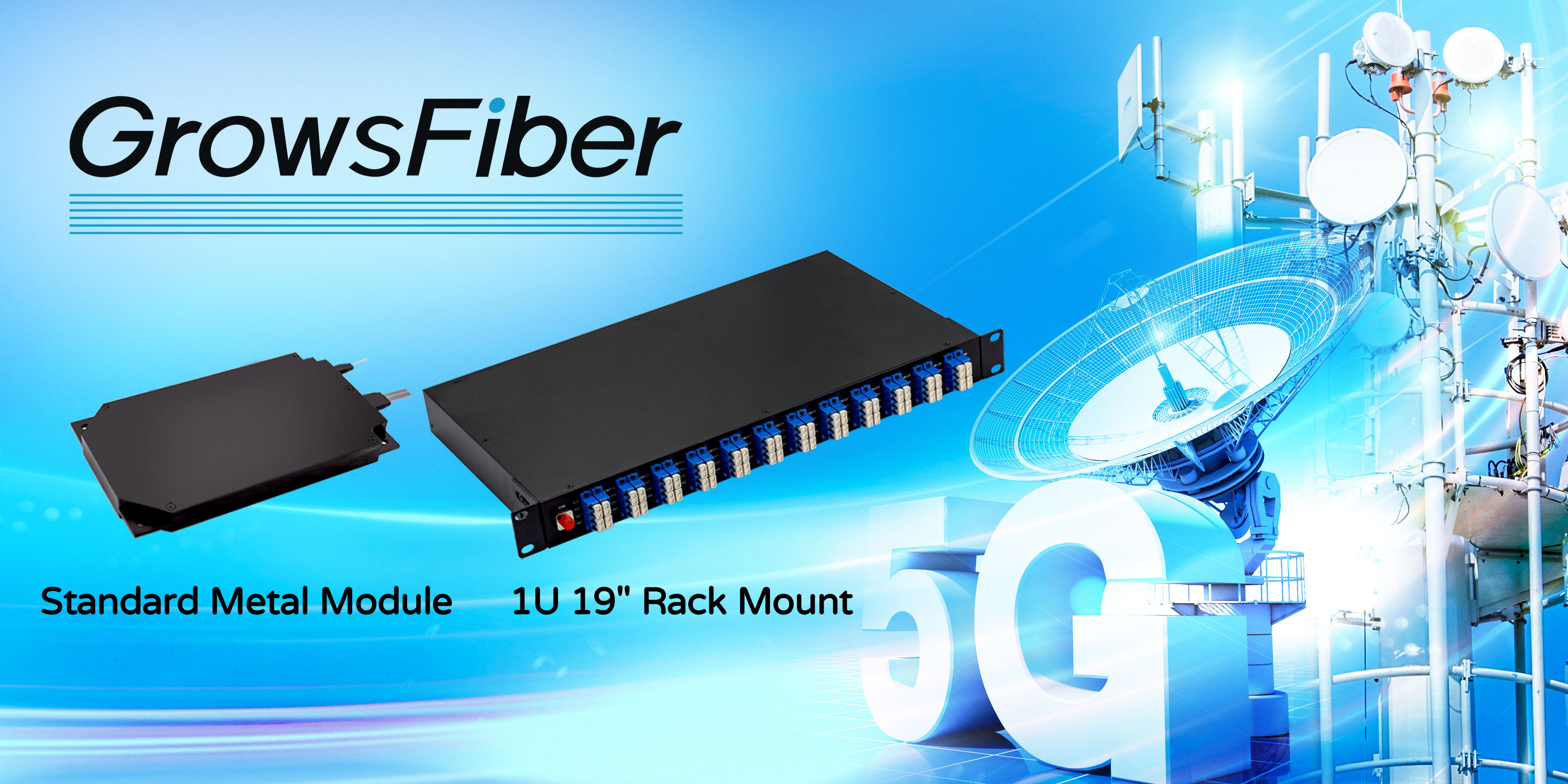 About GROWSFIBER
GROWSFIBER is one of the main suppliers in the global AAWG market, and has maintained meticulous research and mass production of AAWG products for many years. GROWSFIBER takes advantages of the product technology and manufacturing capabilities of GIGALIGHT, and relies on the new era of 5G to reposition, intending to become the world's leading manufacturer and service provider of high-quality passive optical components. GROWSFIBER is committed to the design, development, packaging and manufacturing of a series of passive optical devices based on free space optical technology and micro-assembly technology. The main products include passive WDMs, optical switches, high-density connectivity optics, optical amplifiers, optical splitters and micro-optics, etc.