Shenzhen, China, September 28, 2020 − GROWSFIBER, a global leading supplier of high-quality passive optics,Will take 5G passive optics solutions attend the 29th China International Information and Communication Exhibition (PT Exhibition) in 2020 with its parent company GIGALIGHT. The venue of the exhibition is Beijing National Convention Center, the booth number of GrowsFiber is E1-1368, and the exhibition time is from October 14th to October 16th.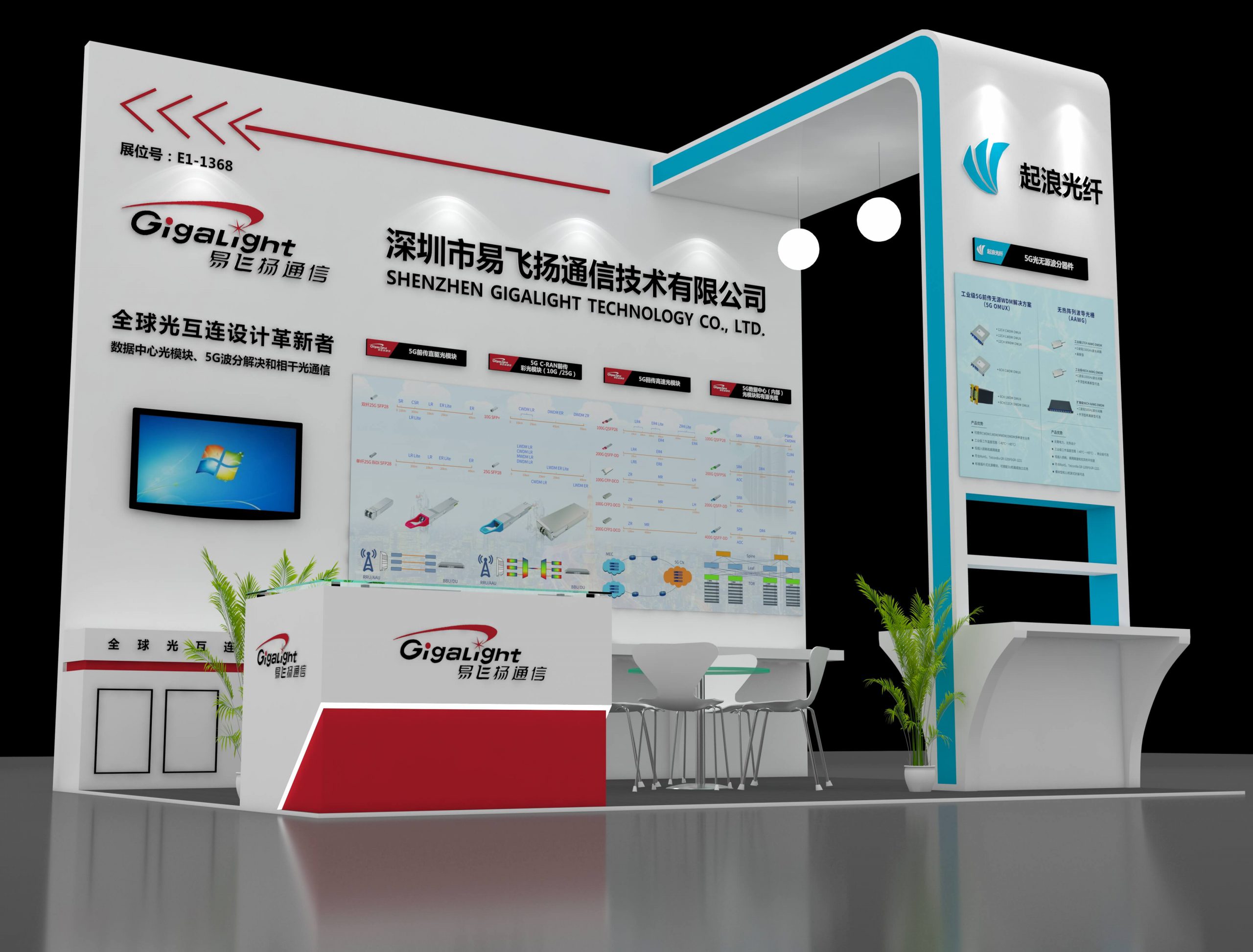 The 5G passive optics exhibited by GrowsFiber include:
5G fronthaul industrial WDM
Athermal arrayed waveguide grating
Data center MPO/MTP high-density cabling products
The above products can build a stable optical interconnection network foundation for 5G and data center operators.
About GROWSFIBER
GROWSFIBER is committed to the design, development, packaging and manufacturing of optical passive wavelength division devices and mechanical optical switches based on free space optical technology platforms and high-density optical connectors based on micro-assembly technology platforms. The company's main products are divided into five major series: wavelength division multiplexing series, optical switch series, high-density optical connection series, optical splitter series and micro-optical device series.
About GIGALIGHT
GIGALIGHT is a global optical interconnection design innovator that designs, manufactures and supplies optical transceivers, active optical cables and coherent optical modules etc. for three main applications: Data Center & Cloud Computing, Metro & Broadcast Network, and Wireless & 5G Optical Network. GIGALIGHT takes the advantages of exclusive design to provide customers with one-stop optical network devices and cost-effective products.